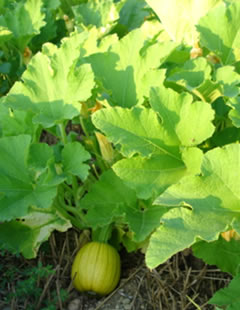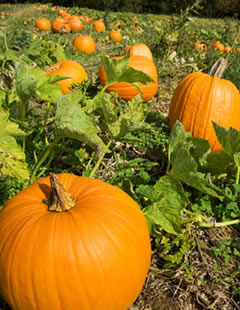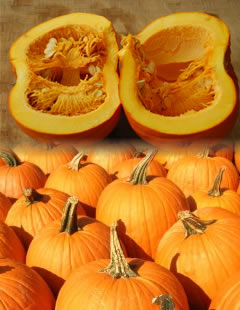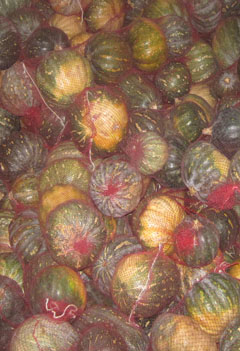 ---
Pumpkins are believed to have originated in Central America and seeds from related plants found in Mexico date back to 5500 B.C. When the first settlers landed in the US, they found Native American Indians using pumpkin as a staple in their diets. It soon became a staple in the settlers\' diets, too and the seeds were brought back to Europe, where pumpkins soon became popular. The origins of wild form is uncertain.
Pumpkin is loaded with an important antioxidant, beta-carotene. Beta-carotene is one of the plant carotenoids converted to vitamin A in the body. In the conversion to vitamin A, beta carotene performs many important functions in overall health.
Current research indicates that a diet rich in foods containing beta-carotene may reduce the risk of developing certain types of cancer and offers protect against heart disease. Beta-carotene offers protection against other diseases as well as some degenerative aspects of aging.
---
Our umpkins are well selected and graded for best quality and customer satisfaction before being packaged with high quality nets.
---