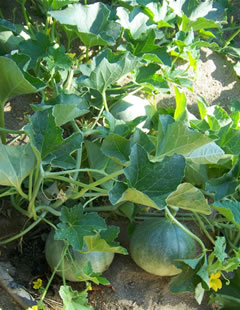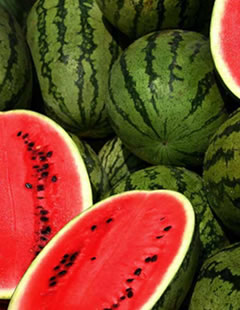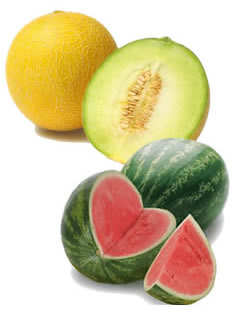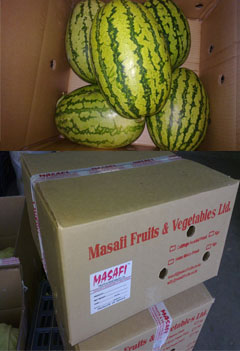 ---
Melons originated in Africa and southwest Asia, but they gradually began to appear in Europe toward the end of the Roman Empire. Melons were among the earliest plants to be domesticated in both the Old and New Worlds. Early American settlers are recorded as growing honeydew and casaba melons as early as the 1600s. A number of Native American tribes in New Mexico, including Acoma, Cochiti, Isleta, Navajo, Santo Domingo and San Felipe, maintain a traditional of growing their own characteristic melon cultivars, derived from melons originally introduced by the Spanish.
A watermelon contains about 6% sugars and 92% water by weight. As with many other fruits, it is a source of vitamin C. Watermelon rinds, usually a light green or white color, are also edible and contain many hidden nutrients. They are sometimes used as a vegetable. Watermelon is mildly diuretic and contains large amounts of beta carotene. Watermelon with red flesh is a significant source of lycopene.
---
Our Melons are well selected and graded for best quality and customer satisfaction before being packaged with high quality cartons.
---