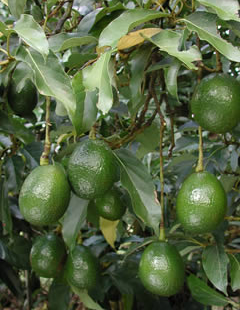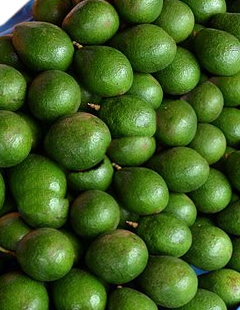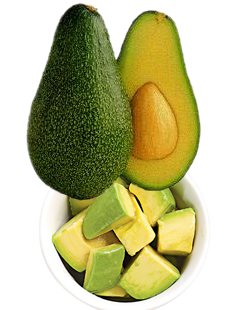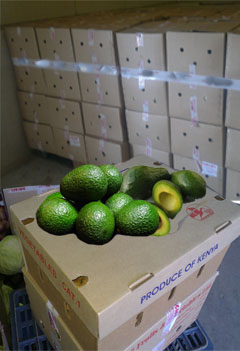 ---
Fuerte Avocado
The Fuerte avocado is green with a smooth skin. Signs of ripeness dier by variety, but all varieties yield to gentle pressure when ripe. (Softer for guacamole, more rm for slicing). To ripen an avocado, place it in a sealed plastic bag with a ripe banana at room temperature. Another method is to bury the avocado completely in a jar of our. Do not refrigerate avocados until they are ripe.
Hass avocados
The Hass avocado is easily identified by its oval shape, the bumpy, pebbled texture of its skin and the purple to green-black color that means it\'s ripe and ready to enjoy.
Green fruit will take four to five days to ripen at room temperature. Speed the process by placing your Hass avocados in a paper bag with an apple for 2 to 3 days at room temperature. When they yield to gentle pressure, they\\\'re ready to eat.
---
Our Avocados are well selected and graded for best quality and customer satisfaction before being packaged with high quality cartons.
---