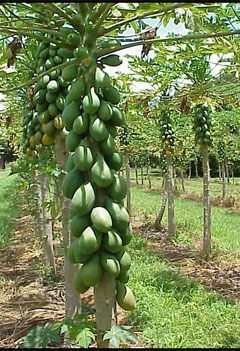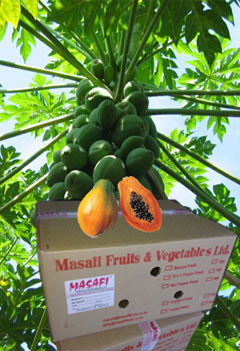 ---
The Papaya tree (Carica papaya) is a tropical fruit that originated in Mexico and South America. It is now grown throughout the North American tropics and other tropical regions around the world.
The fruit of the Papaya is also called pawpaw and is eaten raw without the skin. The fruit is sweet, low in calories and high in potassium and vitamin A. Papaya is also used in drinks, jellies, salads, desserts and is also dried and candied.
---
Our papaya are well selected and graded for best quality and customer satisfaction before being packaged with high quality cartons.
---