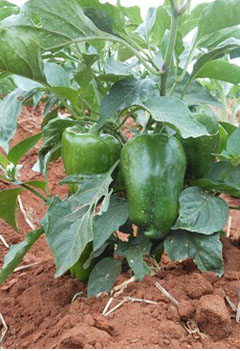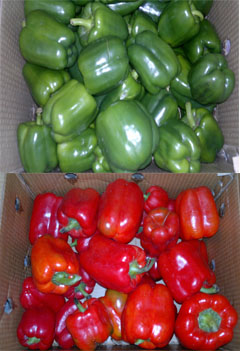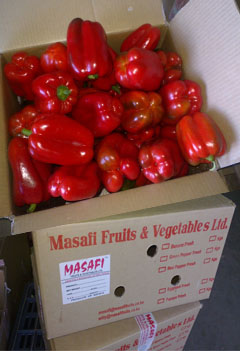 ---
Peppers are native to Mexico, Central America and northern South America. Pepper seeds were later carried to Spain in 1493 and from there spread to other European, African and Asian countries. Today, China is the world\'s largest pepper producer, followed by Mexico.
Compared to green peppers, red peppers have more vitamins and nutrients and contain the antioxidant lycopene. The level of carotene, like lycopene, is nine times higher in red peppers. Red peppers have twice the vitamin C content of green peppers. Also, one large red bell pepper contains 209 mg of vitamin C, which is three times the 70 mg of an average orange.
---
Our Capsicum are well selected and graded for best quality and customer satisfaction before being packaged with high quality cartons.
---