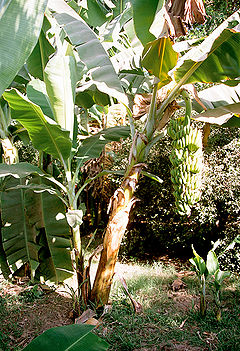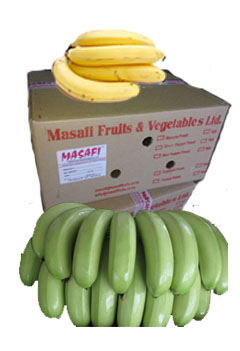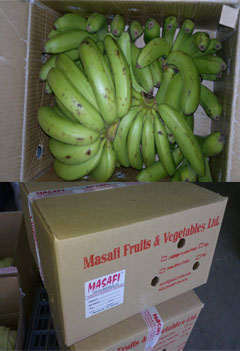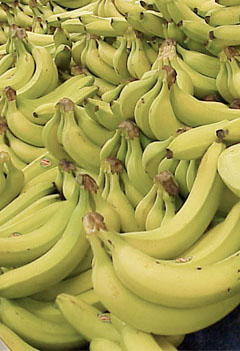 ---
In Kenya most farms supply local consumption. Cooking bananas represent a major food source and a major income source for smallhold farmers. In East African Highland bananas are of greatest importance as a staple food crop.
Bananas are an excellent source of vitamin B6, soluble fiber, and contain moderate amounts of vitamin C, manganese and potassium. Along with other fruits and vegetables, consumption of bananas may be associated with a reduced risk of colorectal cancer and in women, breast cancer and renal cell carcinoma.
---
Our bananas are well selected and graded for best quality and customer satisfaction before being packaged with high quality cartons.
---